A Riviera-Inspired Oasis Atop Santa Monica Place
Perched atop Santa Monica Place, LouLou Rooftop Restaurant & Lounge offers a captivating blend of Riviera-inspired cuisine, captivating cocktails, and breathtaking ocean views. With its sophisticated ambiance and commitment to excellence, LouLou has quickly become a beloved destination for locals and tourists alike.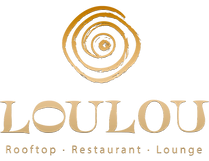 A Riviera-Inspired Culinary Journey
The inspiration for LouLou can be traced back to the glamorous coastal towns of the French Riviera. The restaurant's menu features a variety of dishes that are both elegant and approachable, showcasing the freshest seasonal ingredients.
Some of LouLou's signature dishes include:
Truffle pizza: A thin-crust pizza topped with black truffle, fontina cheese, and arugula

Grilled octopus: Tender octopus grilled to perfection and served with a lemon-caper vinaigrette

Roasted branzino: Whole branzino roasted with fennel, tomatoes, and olives

Crème brûlée: A classic crème brûlée with a caramelized sugar topping
In addition to its delectable dishes, LouLou also offers a wide selection of handcrafted cocktails. The restaurant's bartenders are experts at creating unique and flavorful drinks that are sure to please even the most discerning palate.
A Uniquely Sophisticated Ambiance
LouLou's ambiance is as captivating as its cuisine. The restaurant's décor is inspired by the glamour of the French Riviera, with plush seating, elegant lighting, and stunning ocean views.
Whether you're dining indoors or outdoors on the expansive rooftop terrace, LouLou is sure to provide a truly memorable dining experience.
Happy Hour and Brunch Specials
LouLou offers a variety of happy hour and brunch specials that are sure to please.
Happy hour: 
Monday-Friday from 3pm-6pm
$5 glasses of wine
$6 beers
$7 appetizers
Brunch: 
Saturday and Sunday from 10am-3pm
$10 bottomless mimosas
$12 bottomless bloody marys
$15 brunch entrees
A Riviera-Inspired Oasis in the Heart of Santa Monica
Whether you're looking for a romantic evening out or a lively gathering with friends, LouLou Rooftop Restaurant & Lounge is sure to exceed your expectations. With its captivating ambiance, delectable cuisine, and stunning views, LouLou is a true gem in the heart of Santa Monica.
Address:
395 Santa Monica Pl 300
Phone:
(323) 410-2337

Menu:
loulousantamonica.com/_files/ugd/62612a_7619cbf9559d4929890ad79a6342c0c2.pdf
LouLou Rooftop Hour Hour Menu
( Monday through Friday 3 pm to 6pm ):
Happy Hour Menu – Food ( Prices subject to change )

SLIDERS $12

– V $9

OYSTERS – P, DF, GF $2

VEGETABLES – DF, GF, VG $9

– V $8

BRUSSELS SPROUTS – GF, V $7

CARNITAS TACOS – DF, GF $9

SALMON TACOS – P, DF $9

DIPS $8
$12.00
Chicken Wings
( buffalo, ranch, greens )
$9.00
Buffalo Cauliflower
( buffalo, ranch )
$9.00
Sliders
( Kobe beef, mustard, ketchup, gruyere )
$12.00
Margherita Pizza
( mozzarella, tomato, basil )
$9.00
Oysters
( mignonette, cocktail sauce, lemon )
$2.00
Vegetables
( crudo vegetables & hummus )
$9.00
Arancini
( rice balls stuffed with truffle pecorino, tarragon aioli )
$8.00
Brussel Sprouts
( lemon juice, grana padano )
$7.00
Carnitas Tacos/
( pickled onion, radish, salsa )
$9.00
Salmon Tacos
( salmon belly, mango coleslaw, salsa )
$9.00
Dips
$8.00
Happy Hour Menu – Drinks
All Wine Glasses
( Glass of French white, red, or sparkling )
$10.00
All Classic Cocktails
$12.00
Hours:
| | |
| --- | --- |
| Monday | 11:30 am – 11:00 pm |
| Tuesday | 11:30 am – 11:00 pm |
| Wednesday | 11:30 am – 11:00 pm |
| Thursday | 11:30 am – 11:00 PM |
| Friday | 11:30 am – 12:00 am |
| Saturday | 11:30 am – 12:00 am |
| Sunday | 11:30 am – 10:00 pm |
Reviews: